Treatment for Heart Disease & Heart Attack Recovery
The Titusville Area Hospital cardiac rehabilitation program provides heart health treatments to outpatients. The program entails both physical and mental exercises designed to reduce stress and improve blood pressure. Patients are supervised by a cardiac nurse or therapist who will monitor their heart rate and prescribe exercises as needed.
What Does Rehabilitation Involve?
The exact rehabilitation program varies from patient to patient. Depending on the specific condition that warranted your cardiac rehabilitation – be it a heart attack, coronary stent, or valve replacement surgery – your trainer will recommend different exercises suited for your recovery.
Treadmill or stationary bike workouts to get the heart rate up.
Dietary and education lessons that teach patients how to keep their heart and blood pressure in good condition.
Weight training to improve flexibility and upper body strength
Counseling to reduce stress, which can majorly influence a patient's heart health.
Joining a heart health support group to discuss ways to keep up exercise with other patients dealing with similar problems.
Cardiac rehabilitation is crucial to anyone who has recently been in need of heart surgery or is at risk of a heart attack. By working with a trained therapist, patients are held accountable for completing their exercises and given informed progress reports.
Your physician is kept informed of your progress and can supplement rehabilitation with their own prescriptions and advice. By the end of the program, you should notice a significant increase in strength and flexibility.
The cardiac rehab program runs on Mondays, Wednesdays, and Fridays between 6:30 am – 2 pm.
 The TAH clinic is located on the first floor and can be reached by phone at 814-827-8815 EXT 4640.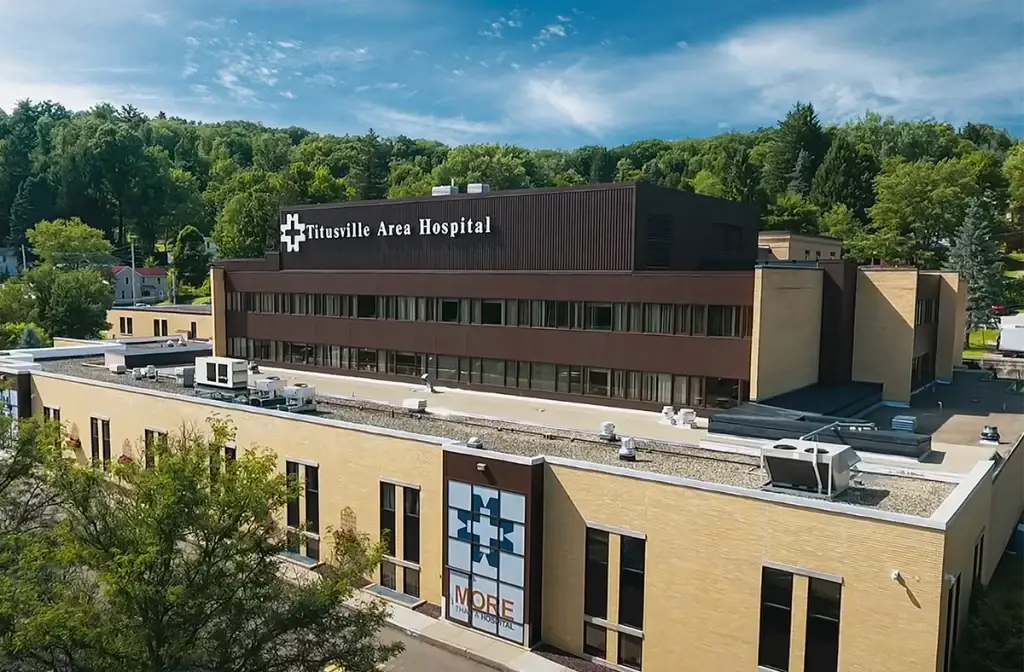 406 West Oak Street, Titusville, PA 16354
Cardiac Rehabilitation Providers